Here you will finally find the budding website for the small (in size only) publication about riding in this city.
THE BOSTON BICYCLE REFLECTOR
Free to all!
Supplementary articles, interaction, downloads (free), and lower res paginated version (for online viewing) coming soon. (Spring's got us all quite busy)- –
This publication is volunteer-created. Please let us know if you would like to contribute content, donate money, or buy an ad.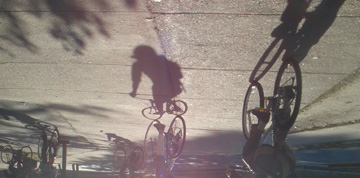 email: jasmine at bostonreflector.com
Third issue out MAY 1, 2008.
and be sure to register and ride THE BikesNotBombs BIKE-A-THON